When visiting Croatia, many people usually aim for the larger cities, such as Zagreb, Split or Dubrovnik but the true beauty of Croatian culture hides in small towns. Neat beaches, clear sea, excellent Mediterranean cuisine and the hospitality of the locals – what else do you need for a perfect vacation? Check out our top 10 list of coastal towns in Croatia which are an absolute must-visit this summer!
Brela
If you ask the locals where to find the best beaches in Croatia, many will recommend Brela without much thinking. Brela is a municipality located 15 kilometres northwest of Makarska. During the winter the town is not very live, but in the summer it gets packed with tourists. Not many people know that the famous beach in Brela, Punta Rata, was listed among the most beautiful 10 beaches in the world in 2004. The symbol of Brela, which can be seen on postcards, is the Brela Stone, covered with pine trees. Only 20-minute drive from Brela takes you to reach Biokovo Nature Park which is perfect for a day trip spent in beautiful nature – but, make sure to wear appropriate footwear and clothes and plenty of water!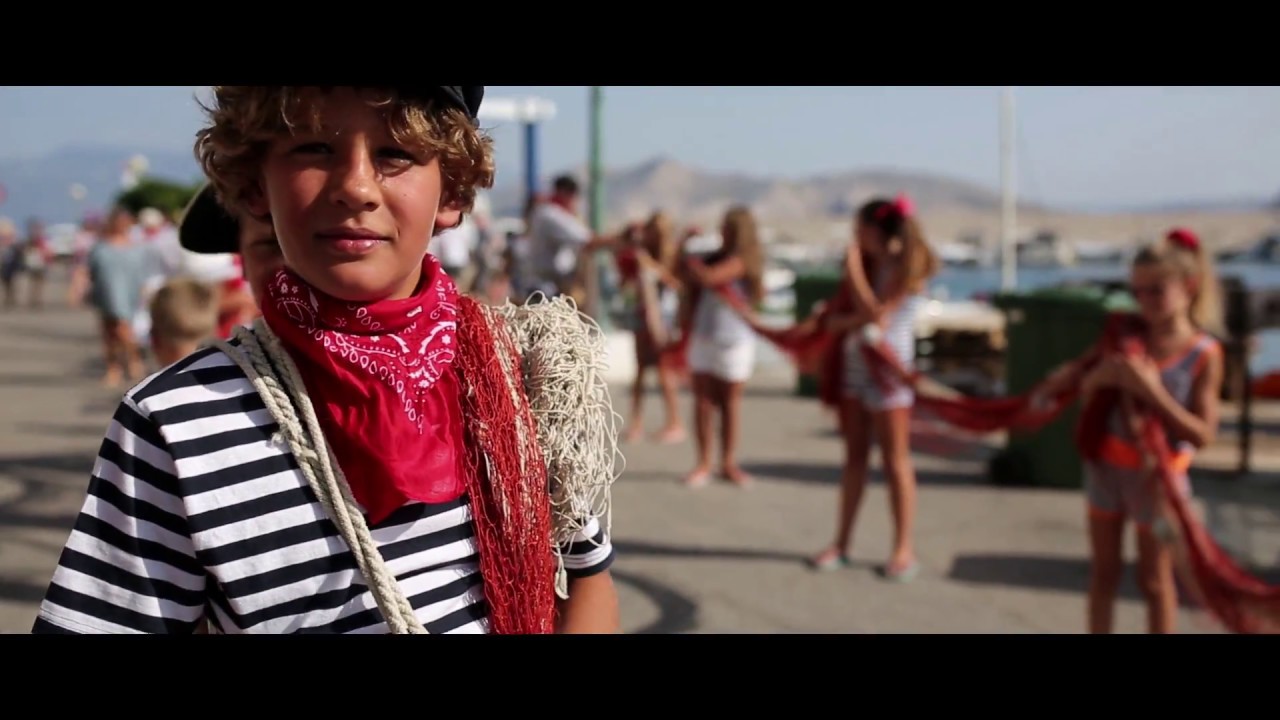 Primosten
Primosten is a smaller town of merely 3000 residents but its beauty and rich touristic offer attract more people every year. Rural tourism is quite popular in Primosten – there are several families which very much care for Dalmatian tradition and will gladly get you introduced with Dalmatian cuisine, traditional music and instruments, typical domestic animals and much more. Don't forget to try Dalmatian peka, a tasty meat dish with baked potatoes which is a must-try when visiting Croatia. Each week during summer season are organised traditional folklore concerts on the main town square where you can get in touch with Croatian tradition from various parts of Croatia. Young people in particular love to visit Primosten since it has great summer nightlife accompanied by foam parties and live concerts.
Baska
Baska is the most visited town on the largest Croatian island, Krk. During summer, almost each night there's something going on. Whether you choose to spend your evenings on a cocktail party by the beach or listening to acoustic live concerts – either way the fun is inevitable! Baska is also perfect for those who like to spend their days on vacation hiking or cycling, the paths are suitable for everyone, both amateurs and experts. The beaches in Baska are among the cleanest in Croatia and you can rent pedal boats, surfing boards, parasols, sunbeds so you can enjoy your vacation to the maximum!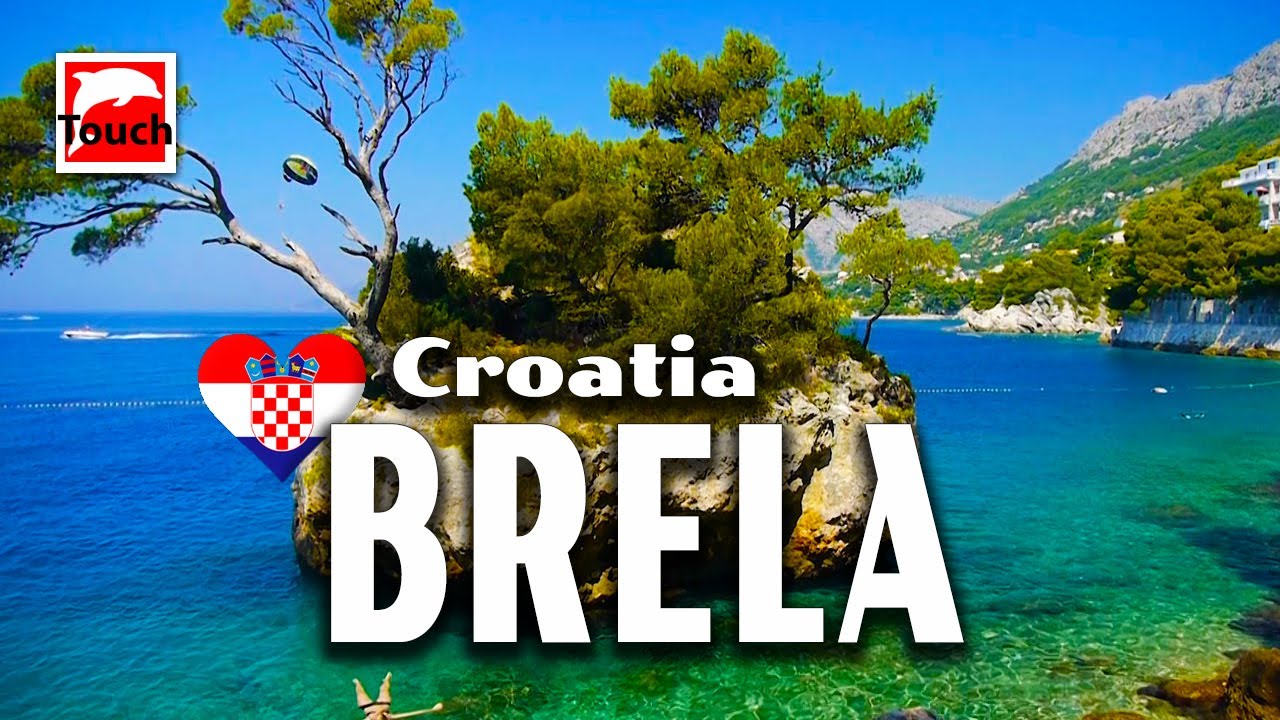 Omis
Only 30 kilometres southeast of Split is situated this charming little town. Omis has a long cultural history and tradition which attract more visitors each year. The most distinctive monuments in Omis are Fortica and Mirabella fortresses which give an opportunity for a spectacular 360° view. But probably the most interesting thing about Omis is that it is a perfect town for outdoor activities. Adrenaline addicts will definitely enjoy down at the Cetina Canyon – zipline, rafting, kayaking, you name it. All we know is that an unforgettable experience is guaranteed!
If you need more information about Omis and what to do there, check here our suggestions.
Rovinj
Situated on the Istrian peninsula, Rovinj is one of the places which you absolutely shouldn't miss if visiting this part of Croatia. Though it may not be among the biggest towns on this list, its beauty is immense. The Old Town of Rovinj is characterised by narrow cobbled streets and waterfront along the port where you can sip your coffee or enjoy in some of typical Croatian dishes. One of the main attractions in Rovinj is St Euphemia Church which slightly resembles the famous bell tower on St Mark's Square in Venice (which is no wonder since the Venetians built the church in Rovinj as well). Rovinj is an ideal starting point if you want to visit National park Brijuni.
ALSO READRovinj City Guide
Trogir
This picturesque town is located 20 kilometres west of Split and it is one of the favourite smaller towns in Croatia when it comes to summer vacations. Why, you ask yourselves? Well, for starters, we might as well call it "a mini-version of Split" – the Old Town with narrow streets, the main square where the locals get together for a cup of coffee and magnificent waterfront where you can take a stroll or sit in one of the restaurants and enjoy the view. Also, did you know that Trogir is listed as one of 10 UNESCO Cultural Heritage sites in Croatia? Impressive, right?
More information about what to visit in Trogir → here
Biograd na Moru
Biograd na Moru is what you would call "a typical summer destination in Croatia" – amazing beaches, numerous outdoor activities and excellent nightlife. It is also perfect for families with children because of the Fun Park Mirnovec, the first amusement park in Croatia. Due to its geographical position, Biograd is quite well connected to the rest of Dalmatia and it is ideal place to stay if you want to visit national parks such as Plitvice Lakes, Krka Waterfalls or Kornati Islands.
Cavtat
All of those who would like to feel the vibe of Dubrovnik but aren't too fond of big crowds and super high prices, then Cavtat is the right place for them! Only 5 kilometres from Dubrovnik Airport is located this charming town in southern Croatia. Get in touch with the local culture in the period between June and September when the locals organise cultural manifestation which introduces visitors with their traditions and customs. You'll find stands with souvenirs but besides the classic offer, there are also beautiful Konavle handmade folk costumes. Each costume is unique, with a traditional convex belt and sleeves, made out of linen. If you are looking for an original souvenir, this is a perfect choice.
Umag
Umag is another beautiful Istrian town located on the very north of Istria, close to the border with Slovenia. The Old Town is certainly the most interesting part of Umag and it is ideal for those who like to explore on their own without having to think about how much time you have left. The most iconic monuments in Umag are the City Walls dating from the 10th century and the Umag Museum which houses old Roman pots used in this area during the Roman Empire and exhibitions accompanied by stories about ancient professions.
Solin
And last, but not least on our list is Solin – a small town in the southern Dalmatia. Solin is known for its rich historical background since it was once one of the main Roman cities in this area during the rule of the emperor Diocletian. Get the chance to travel back to past by visiting famous Salona Ruins. On the other hand, the centre of Solin is a true beauty – take a stroll along the Jadro river, visit St. Mary's Church on Our Lady's Islet or simply enjoy the coffee by the river waterfall. There is even a famous Solin legend saying that taking a sip of water from the well near the church cures infertility. Don't miss to visit Klis Fortress which you might have already seen in popular Game of Thrones series where it doubled as the City of Meereen.
https://www.facebook.com/plugins/post.php?href=https%3A%2F%2Fwww.facebook.com%2Ftouristagency007%2Fposts%2F1177378236438181&show_text=true&width=500