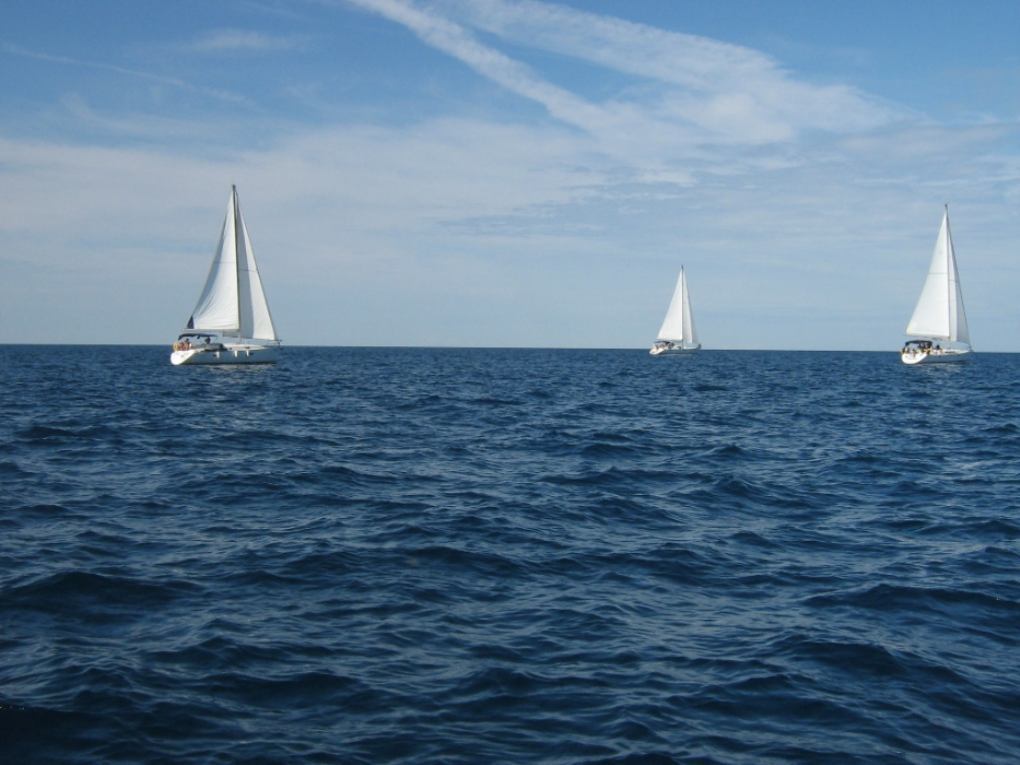 Rabac is a small tourist place located below Labin in the bay from which we begin and end our adventure by speedboat.
Upon arrival in Rabac, we divide the group into 7-8 speedboats.
From Rabac we sail towards the west coats of the island of Cres, which hides many picturesque places, beautiful bays and beaches. Our first destination is Žanja beach. At the edge of the beach is the entrance to a cave called the Blue Grotto which is  ruled by a magnificent play of light and water. The entrance to the cave is a tunnel through which one can enter. The cave is attractive because of its 20 meters in length and the large air space in it.
TASK: with the help of enigmatic instructions, teams must find their flint hidden in a cave and then light a fire on the beach.
Our next beach Sv. Ivan, which is located in the bay below Lubenice. The beautiful white pebble beach was ranked by the German magazine Bild among the 40 most beautiful beaches in the world.  
TASK: Teams with the help of written instructions must make a primitive tool and a trap for animals.
We take speedboats to Valun, a typical fishing village and a place widely known for the discovery of the Valun plate in the small church of Sv. Mark at the local cemetery.
Lunch in the tavern "Toš" arranged in an olive mill, which in its original form served as a special interior. As it is located by the sea, the terrace in front of the tavern is decorated with replicas of Glagolitic finds for which Valun is otherwise known.
Lunch is followed by a walk along Valun and a rest in the shade of pine trees.
TASK:  Survive a shipwreck
(Surviving a shipwreck is a theoretical task. Teams are given a list of 15 items left undamaged after a fire on a ship. The task is to rank the items in terms of their importance to survival.)
From Valun we drive along the northwest coast of Cres.
TASK: After leaving, the teams get parts of the instructions on the last location they have to find, but in order to succeed, all the teams need to gather at sea, combine all the instructions and find a small beach hidden by rocks.

Free time for swimming in the untouched wilderness and declaring the winner. After the announcement and awarding of prizes to the winners, participants can taste two types of quality Istrian wines.
#sailing #speedboats #croatia
Book on: info@uzagorju.com